Well, my mom when she was a just a country girl.
Here's two pictures of my mom with her friend, Judy, a neighbor from across the way. My mom has the bob and Judy is the blonde.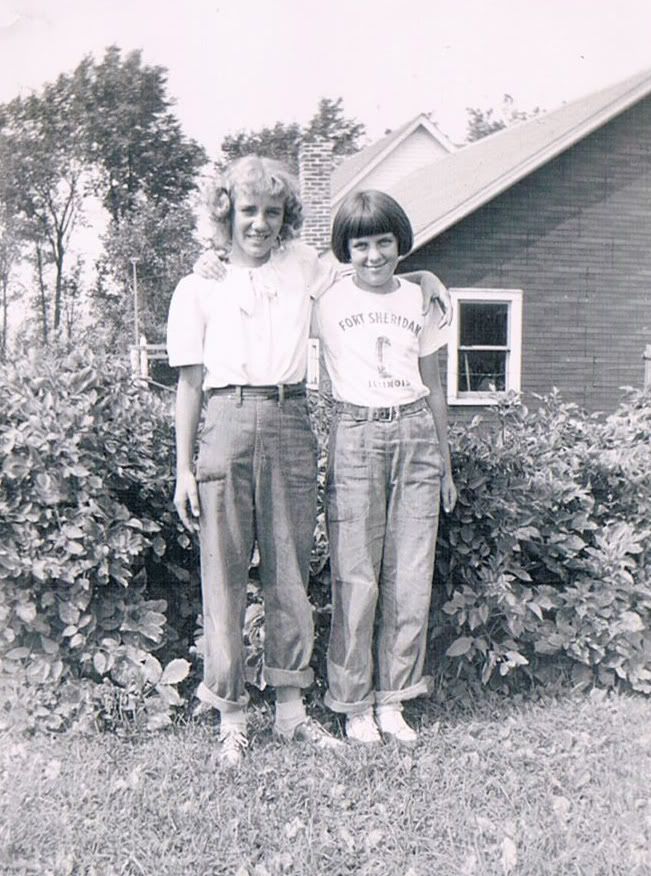 This one is a few years earlier. She is standing on the steps up to her porch with Jerry, Judy's brother.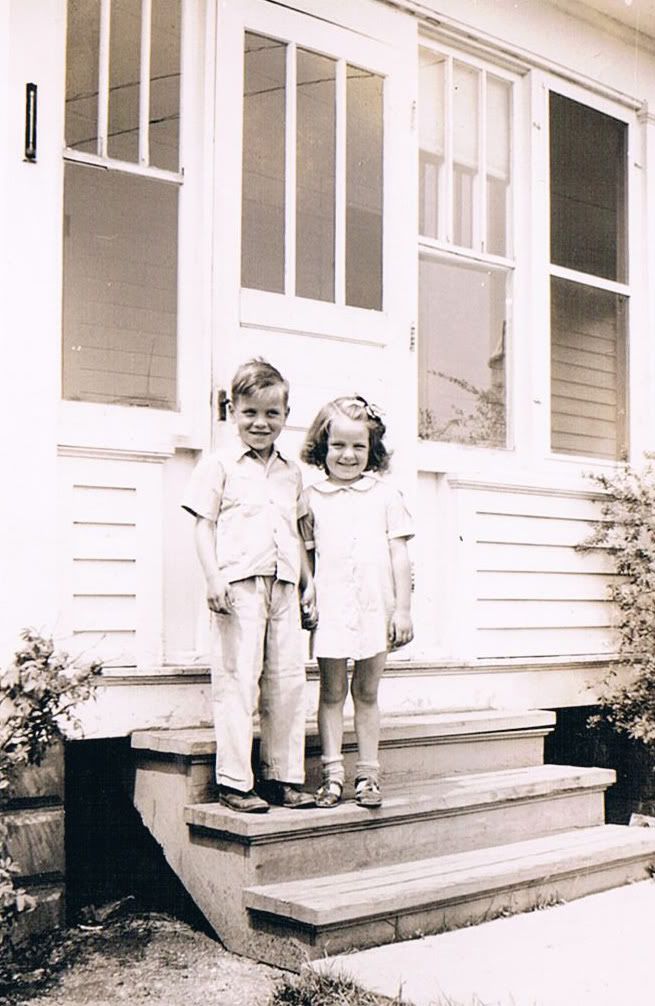 Here she is with the whole neighboring clan, she's on the right, holding hands with Judy.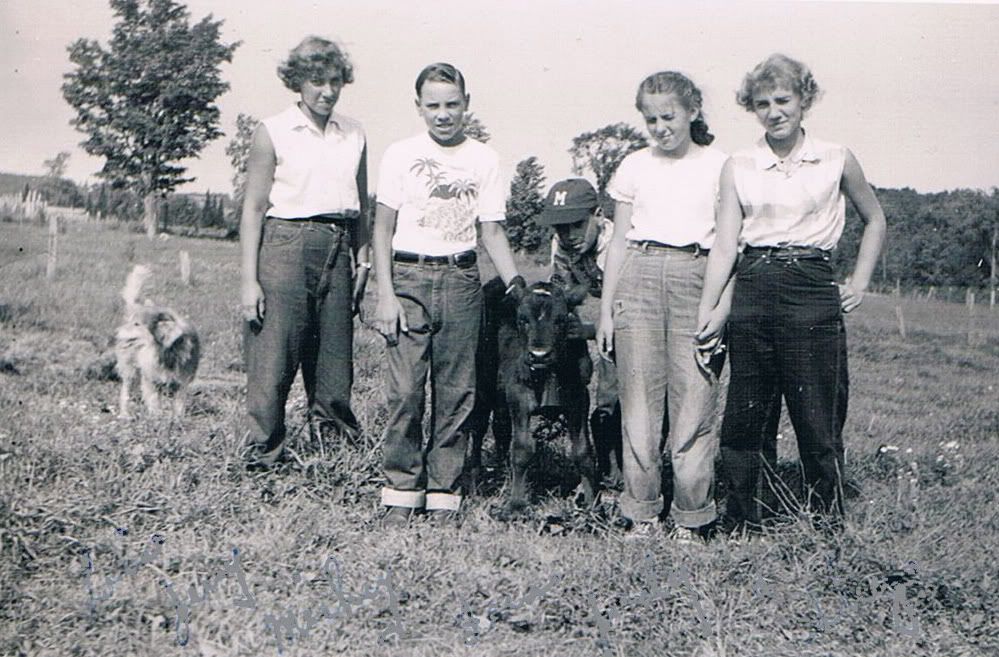 I completely adore this picture. It must have been taken in the mid-1950s. It's not your typical picture of kids growing up in the 50's, certainly different than the media/TV images that you get. These were farm kids. They worked in the fields, they drove the tractors and took care of the animals. They were tough and capable, and the picture shows that.
Here she is with a calf that she raised.
It's a damn cute picture and, to this day, Brown Swiss are her favorite cows. Easy to see why, with those big brown eyes. They're good cows, too. Gentle, good milkers. A while after this was taken, their entire herd was diagnosed with Bangs Disease and all but two animals had to be shipped off to be put down. My mom tells of how she rode along when the herd was shipped off and how the calf (by then a cow) was scared and stayed by her the entire time. She still tears up when she talks about it. They lost their entire livelihood with that diagnosis. More than that, when you raise animals it hurts when you lose them, even if they're not pets. It's not easy, being a farmer.
Anyhow, I thought I'd share the pictures. I did a similar post for my dad a while back, you can see it
here
if you're interested.